Optical quartz cylinder lenses, square shape round shape
Product Description
Optical Glass  Cylinder Rod Lens
Material:quartz,bk7 k9 sapphire,etc.
Clear Aperture:>90%
Focal Length:2mm-10000mm+/-0.3%
Size:0.5-600mm+/-0.02mm
Length:1mm to 300mm
Centration:30''
Irregularity:lambda/4
Surface Quality:80-50,60-40,40-20,20-10,10-5
Radius tolerance+/-0.3%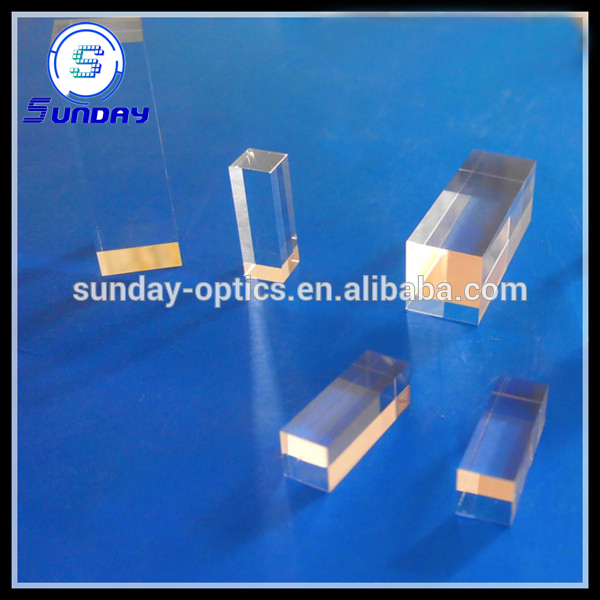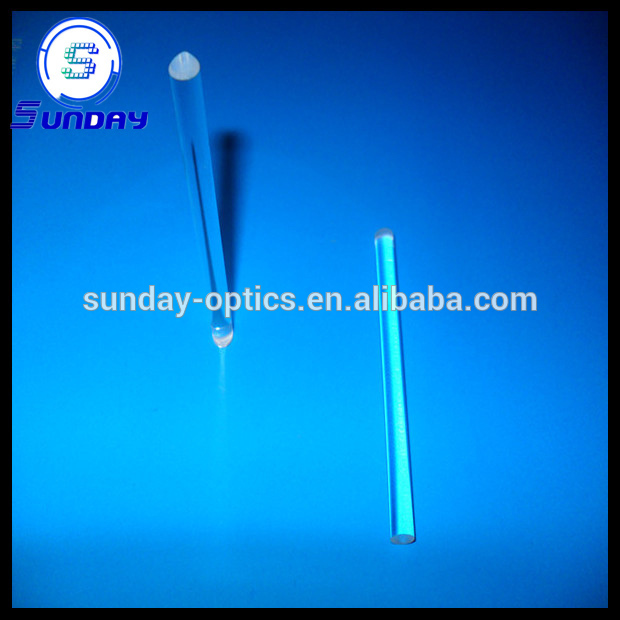 About Changchun Sunday Optoelectronics Co.,ltd                                     
Changchun Sunday Optoelectronics Co., Ltd. is a high technology enterprise producing optical lenses, prisms, windows, filters, mirrors and coatings. Optical glass, crystal, sapphire, fused silica, znse, caf2, gel materials are on request, Sunday has proven technology and high-tech testing devices, such as ZYGO interferometer, NIKON 6D, Nikon ruler and collimator set. 4 production lines can offer large demands for customers. Sunday also has laser products such as Laser Module, laser pointer, portable laser and Laser Diode.
Sunday has established business relationships with many customers in the world. We make designs and development, pursuing details and service. We welcome your inquiry and sample order!
*Why Sunday?                                                                                                      
1.Sunday design,manufacture,testing together.
2.Sunday has no minimun quantity,sample order is acceptable for customers.
3.Fast delivery based on the 4 production lines.
4.Sunday has good after-sales service. 
5.If the quality of our products is unqualified,,sunday promise to produce new ones or repaire them.and we will
 responsible for all the cos
Contact Us 
Changchun Sunday Optoelectronics Co.,ltd
No9576 Donghuan Road, Changchun, 130033,China
TEL:+86-431-81323204   FAX: +86-431-81323204
Website:
Product Categories : Cylindrical Lens > Cylinder Rod Lens